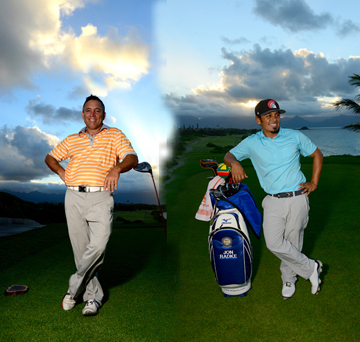 We are Golf Academy Hawaii – a PGA-recognized golf academy with Mo Radke, PGA and Jon Radke, PGA as talented golf mentors.
Bringing the game to beginners. Enhancing enjoyment for experienced golfers. Supporting goals of competitive athletes.
Golf Academy Hawaii welcomes new students at anytime of the year for private lessons or semi-private lessons.  Check out the calendar listings for starting times for the clinics and other group-learning sessions.
Golf Academy Hawaii is a family-operated business headquartered on the beautiful and scenic Kaneohe Klipper Golf Course located on Marine Corps Base Hawaii on Kaneohe Bay on the windward side of Oahu.  The course and learning facilities boast a 20,000 square-foot practice putting green and separate pitching and sand bunker practice areas.
Students are of all experience levels, ages and occupations.  Not sure which program is right for you? Contact us!